Week 30 ks1 Assembly
Week 29 ks1 Assembly
Week 28 ks1 Assembly
Week 27 ks1 Assembly
Week 26 ks1 Assembly
Week 25 ks1 Assembly
Week 24 ks1 Assembly
Week 23 ks1 Assembly
Week 22 ks1 Assembly
Week 21 ks1 Assembly
Week 20 ks1 Assembly
Week 19 ks1 Assembly
Week 18 ks1 Assembly
Week 17 ks1 Assembly
Week 16 ks1 Assembly
Week 15 ks1 Assembly
Week 14 ks1 Assembly
Week 13 ks1 Assembly
Week 12 ks1 Assembly
Week 11 ks1 Assembly
Week 10 ks1 Assembly
Week 9 ks1 Assembly
Week 8 ks1 Assembly
Week 30 ks2 Assembly
Week 29 ks2 Assembly
Week 28 ks2 Assembly
Week 27 ks2 Assembly
Week 26 ks2 Assembly
Week 25 ks2 Assembly
Week 24 ks2 Assembly
Week 23 ks2 Assembly
Week 22 ks2 Assembly
Week 21 ks2 Assembly
Week 20 ks2 Assembly
Week 19 ks2 Assembly
Week 18 ks2 Assembly
Week 17 ks2 Assembly
Week 16 ks2 Assembly
Week 15 ks2 Assembly
Week 14 ks2 Assembly
Week 13 ks2 Assembly
Week 12 ks2 Assembly
Week 11 ks2 Assembly
Week 10 ks2 Assembly
Week 9 KS2 Assembly
Week 8 KS2 Assembly
mONDAy Assemblies
| Name | |
| --- | --- |
| Service - 10.05.21.pptx | Download |
| Walsgrave Vision Revisit - 17.5.21.pptx | Download |
| Service - 03.05.21.pptx | Download |
| Olympic Torch- 24.05.21.pptx | Download |
| Service - 26.04.21.pptx | Download |
| Service - 19.04.21.pptx | Download |
| Welcome back Hope Assembly- 08.03.21.pdf | Download |
| Week 12- Advent- 30.11.20.pptx | Download |
| Week 9 - New Half term - 03.11.20.pptx | Download |
| Week 10 - Walking to School- Endurance 09.11.20.pptx | Download |
Week 7 ks1 Assembly
Week 6 ks1 Assembly
Week 5 ks1 Assembly
Week 4 ks1 Assembly
Week 3 ks1 Assembly
Week 7 KS2 Assembly
Week 6 KS2 Assembly
Week 5 KS2 Assembly
Week 4 KS2 Assembly
Week 3 KS2 Assembly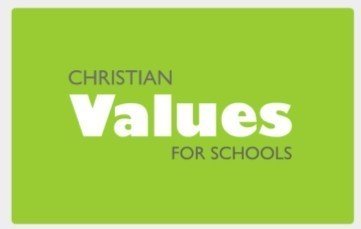 Monday - Whole School Assembly
Every Monday the whole school will gather together for an act of collective worship. Underpinning each of these assemblies are the core Christian values of: friendship, endurance, thankfulness, forgiveness, service and hope. These values have been simplified and relaunched for 2019-20 academic year. (See Values at Walsgrave document.) The Co-Headteachers produces a half-termly
assembly overview, which will include at least one core Christian values. This gives time to explore and reflect on how each of the values impact on the children's' lives today. The 'christianvalues4schools' website will also be a source of information and guidance when planning and preparing each assembly.
Once each half-term Faith Alive will lead an assembly and the act of worship. Supported by Rev Malcolm Tyler, the children will plan, prepare and present a theme linked with either a Christian value or a current world event.
A 'reflection log' will be kept and updated on a weekly basis to get the children's thoughts and reflections on each assembly. A selected group of children steer this reflection work. This will also feed into future assembly planning. The Headteacher will also evaluate each assembly/ act of worship.
Tuesday/ Thursday – Family Assembly/ Curate Assembly/ Phase Assembly
1. Family Assembly Aims:
To give the children the opportunity to develop their confidence and speaking skills in front of an
To give the children the opportunity to share experiences at school with their families.
The subject matter for the assembly could be: a piece of drama linked to the assembly theme; a celebration of a unit of work; an opportunity to share good work; curriculum based; linked to a festival; information sharing; or dance, drama and music
It is not intended that these assemblies should be highly polished 'productions' or take up valuable teaching time. Performances to the opposite key stage may take place at an agreed time, in place of the phase assembly that day. Children from the same key stage will attend the performance. A letter will be sent to parent/ carers inviting them to attend the assembly at least a week before the date of the assembly.
2. Curate Assemblies
Each week the curate of St Mary's church will lead an assembly/ act of worship in a particular key stage. The overarching Christian values will be shared each term so that the main themes remain strong. During the first half of each term the curate will lead key stage two Thursday assembly and during the second half of each term the key stage one Thursday assembly.
3. Phase Assemblies
This assembly, where applicable, will be led by a Phase Leader. They will follow the assembly plan overview and used suggested assembly resources linked to the core Christian value themes.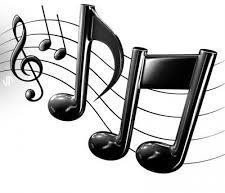 Thursday – Worship Through Song
Through using new song materials from resources such as 'Out of the Arc' to classic favourites from the BBC Come & Praise series, the aim of this assembly is to bring to life the Christian value or weekly theme through music. Led by the Head of the School, and accompanied by some able singers from the school choir, each session will have three or four songs and an opportunity for somebody who is learning a musical instrument to perform in front of a larger group. (The children will be mostly chosen from Years 5 and 6.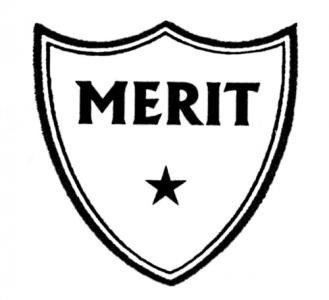 Friday – Merit Assembly
Aims:
To celebrate and recognise the achievements of individual children, both at home and at

To provide a platform for parents/ carers to share in their children's
Every Friday in either foundation & key stage one or key stage two, the Merit assembly will be lead by either the Headteacher or an Assistant Head teacher. As well as sharing any certificates the children have received outside of school, the weekly House Point winner will be announced.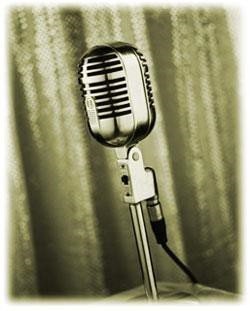 Outside speakers and other guests to assembly
During the year it is anticipated that a number of visitors will be involved in or lead assembly/ an act of worship. These may include representatives from the DBE, speakers from agencies such as Childline or leaders from different faiths.
Visits to St Mary's Church for acts of worship
During school time
At different points in the academic year the children of Walsgrave will visit St Mary's church to take part in an act of worship. This might include: Harvest, Advent/ Christmas, Easter, Summer and the Year 6 Leaver's Service.
Sunday Services
At least once each term, Faith Alive and members of the School Choir attend a Sunday Service at St Mary's Church. Whether it be music, prayer or drama, the children contribute to the service in a range of exciting ways.